Each year when Thanksgiving hits, I make big plans for Christmas. I will bake treats for all the neighbors, mail out Christmas cards, make holiday crafts with the kids, and do random acts of kindness that go along with our Advent calendar. Every year I have aspirations, and every year I fail. My advent calendar has been hanging on my wall since the beginning of December untouched. My neighbors are treatless, cards didn't happen, and there is no crafting going on at our house. I only got our outside lights hung this past Saturday (there are unsightly cords everywhere), and there is certainly no elf on any shelf in my house. Honestly, I'm barely remembering to water the tree.
Although all of those goals are noble things, when they become a source of stress or the not-getting-them-done leads to snapping at my kids in impatience, they are no longer positive. Every year I run right along with the rat race of all the things that are "expected," and somehow miss the whole point. The beauty of Christmas is Emmanuel – God with us. The angels brought good news of great joy – peace to all those on whom God's favor rests. So why does the Christmas season often feel the very opposite of peaceful? It's madness to try to achieve all these tasks in an attempt to achieve the perfect Christmas. (For whom? I'm not sure anymore. My family likes me much better when I'm not acting like a stressed out crazy person.)
Can you imagine what life was like under the Law in the Old Testament? Constant failure. Never living up. Sacrifice after sacrifice, again and again, trying to make it right. Trying to be enough. Waking up and starting all over again, attempting to wash your own slate clean. It must have been exhausting. If you struggle reading the Old Testament, one thing you can take away for sure – Jesus, the New Way, is the best thing that has ever happened to us. I think this good news of peace was so much deeper than what the Jews of that day could have imagined. They thought Jesus would overthrow the Roman government and would end their earthly oppression. They thought He'd come swords blazing to save them all from earthly persecution. He didn't. In fact, those who followed Him faced more oppression and persecution than ever. And certainly, to the worldly eye, the final destination of the cross was the complete chaos, evil, and mayhem.
So what is this peace that the angels spoke of?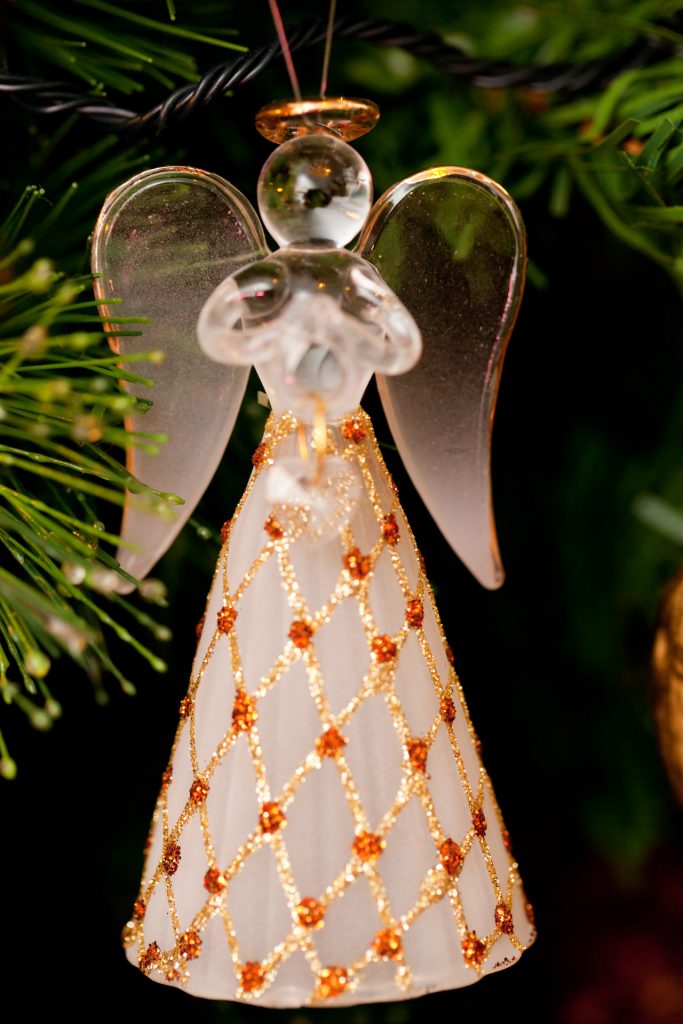 The beauty of Christmas is this – Jesus gave it all up – a place in Heaven by God's side, perfection, sinlessness, equality with God, ultimate power – all of it, to come down so that we could finally, through Him, stop trying so hard to be perfect and let Him be perfect for us. What. A. Relief. Jesus means letting go of the hopeless attempt at "doing all the good things" to be enough and accepting the free gift of His beautiful Grace. Love come down. God with us. Peace to all.
I don't know about you, but that's enough to stop me in my scurry-hurry-do-till-I-drop tracks and take a moment. Breathe out the toxic madness. Breathe in the fresh air of grace. Oh how He longs for us to know and remember that every day. Yes, we do good things. Yes, we try to make Christmas great for our families. Yes, we bake treats and do acts of kindness and give gifts to our loved ones. But we should only be doing those things if we are peaceful – if we are truly grasping what Jesus on earth truly means for our lives.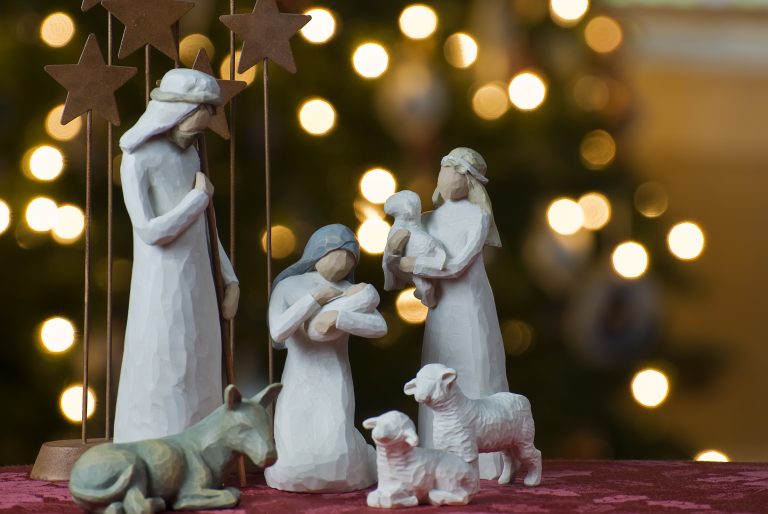 It means He understands our struggles, knows our temptations, feels what we feel, and He longs for us to realize that He's the answer.
Our prayer for you at Trinity this Christmas season is this – Slow down, let go of the things that don't really matter, and breathe in God's Beautiful Grace.
You may not think you deserve it. But He sure does.